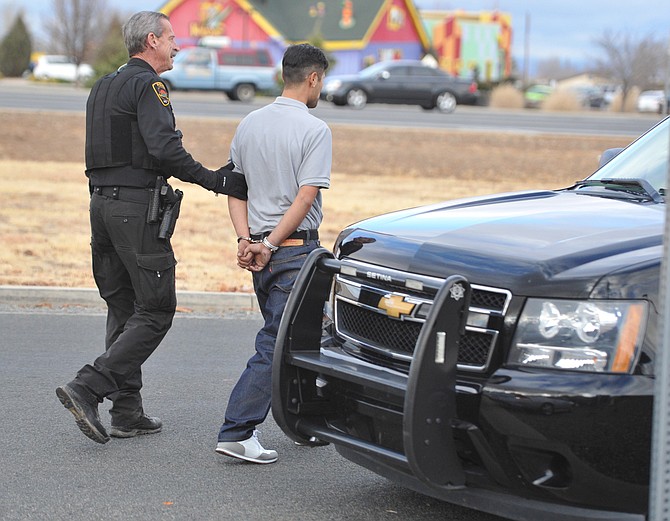 Prescott Valley Police take a suspect into custody after searching a vehicle in the 6900 block of Highway 69 Wednesday afternoon. Police pulled over the vehicle and found numerous items that they suspect may have been shoplifted from local stores.
Stories this photo appears in: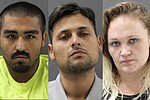 Prescott Valley Police Department officers were able to bust a group of serial shoplifters soon after being notified of a shoplifting in progress at the Walmart Supercenter in Prescott Valley on Tuesday, Jan. 10.