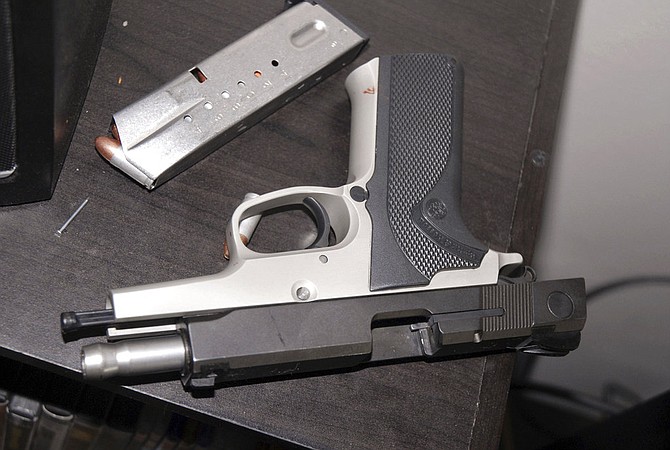 This 2014 photo provided by the Yakima Police Department shows a Smith & Wesson 9-mm pistol on a table in the apartment where Kyle Juhl used it to kill himself in Yakima, Wash. The pistol that Juhl used to kill himself was familiar to law enforcement: The Washington State Patrol had seized it years earlier while investigating a crime and then arranged its sale back to the public. It eventually fell into Juhl's hands, illegally. (Amber Ross/Yakima Police Department via AP)

Stories this photo appears in: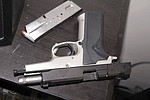 A yearlong Associated Press analysis found more than a dozen firearms sold by law enforcement agencies in Washington state since 2010 later became evidence in new criminal investigations.
By MARTHA BELLISLE, AP
January 13, 2018