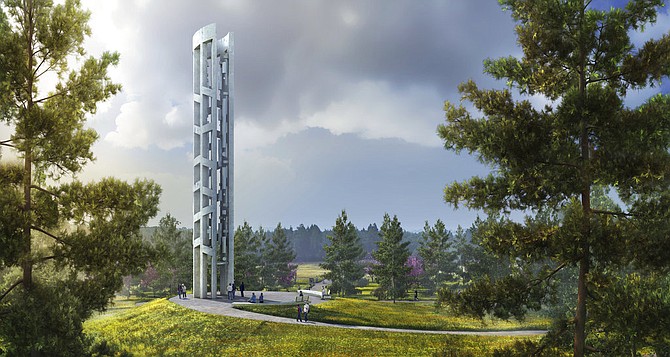 This undated rendering provided by Friends of Flight 93 National Memorial depicts the Tower of Voices, which is scheduled to open in September at the Flight 93 National Memorial in Stoystown, Pa. The 93-foot tower will be part of the commemoration of the downing of the jet on Sept. 11, 2001. It will feature 40 chimes, a symbolic representation of the 40 passengers and crew who perished in the crash of Flight 93. (Friends of Flight 93 National Memorial via AP)

Stories this photo appears in:
For travelers, the new year opens up a whole new world of places to go and things to do. Here are a few notable openings and events scheduled for 2018 around the U.S.
By BETH J. HARPAZ, AP
January 4, 2018