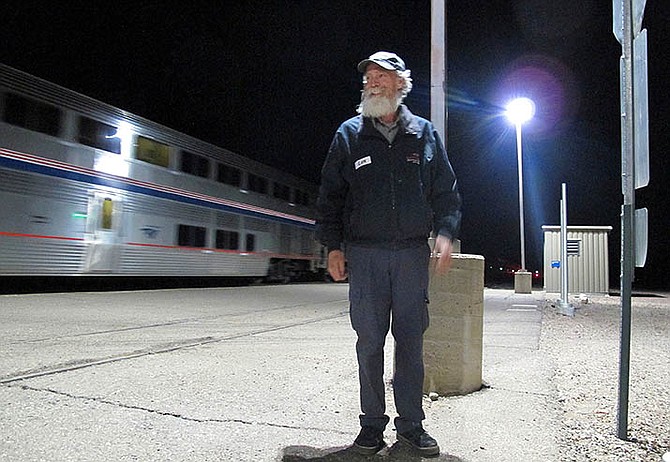 In this Friday, Dec. 29, 2017 photo, Len Daley waits for the last passengers from an Amtrak train at Williams Junction to board shuttles to nearby Williams, Ariz. Service at the Williams Junction station ended Monday, Jan. 1, 2018. Passengers now are dropped off and picked up in downtown Flagstaff. (Felicia Fonseca/AP)
Stories this photo appears in: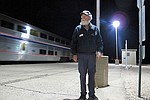 The train rolled in well past sunset as a couple of shuttle drivers waited at a dimly lit platform for passengers headed to the Grand Canyon.
By Felicia Fonseca , AP
January 3, 2018