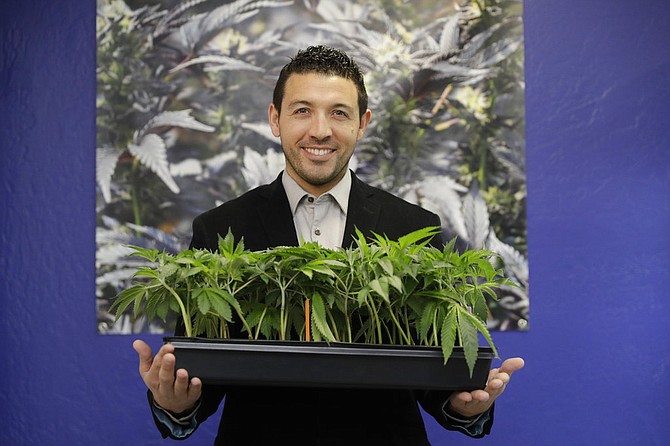 In this Dec. 29, 2017, photo, Khalil Moutawakkil, co-founder and CEO of KindPeoples, poses for a portrait with some marijuana plants in his dispensary in Santa Cruz, Calif. Californians may awake on New Year's Day to a stronger-than-normal whiff of marijuana as America's cannabis king lights up to celebrate the state's first legal retail pot sales. (AP Photo/Marcio Jose Sanchez)

Stories this photo appears in: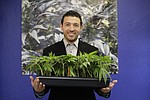 From a pot shop in Santa Cruz that hung a banner proclaiming "Prohibition is Over!" to one in San Diego handing out T-shirts showing the first moon landing and declaring a "giant leap for mankind," the Golden State turned a shade greener with its first sales of recreational marijuana.
By BRIAN MELLEY and KATHLEEN RONAYNE, AP
January 3, 2018