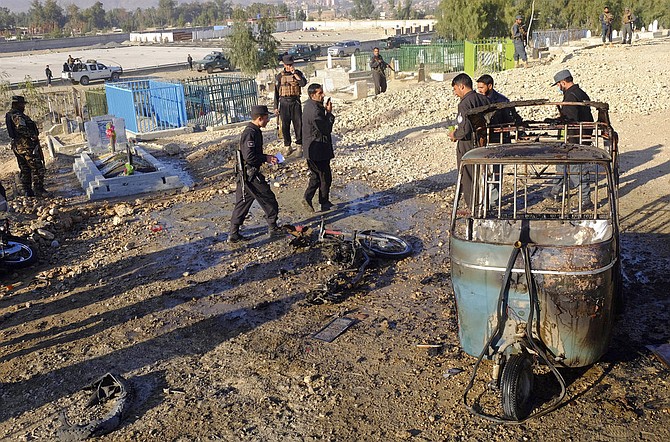 Afghan security forces inspect the site of a deadly bombing in Jalalabad province, east of Kabul, Afghanistan, Sunday, Dec. 31, 2017. Officials say the bombing targeted the funeral of a local official in eastern Afghanistan, killing at least 15 people and wounding over a dozen others. (AP Photo/Mohammad Anwar Danishyar)

Stories this photo appears in: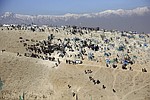 The top American commander for the Middle East wants a more aggressive Afghan military pressuring Taliban and other insurgents over the normally quieter months of Afghanistan's winter, and then quickly going on the offensive in the spring. It's all part of a plan the United States hopes will change the course of a war now entering its 17th year.
By LOLITA C. BALDOR, AP
January 2, 2018