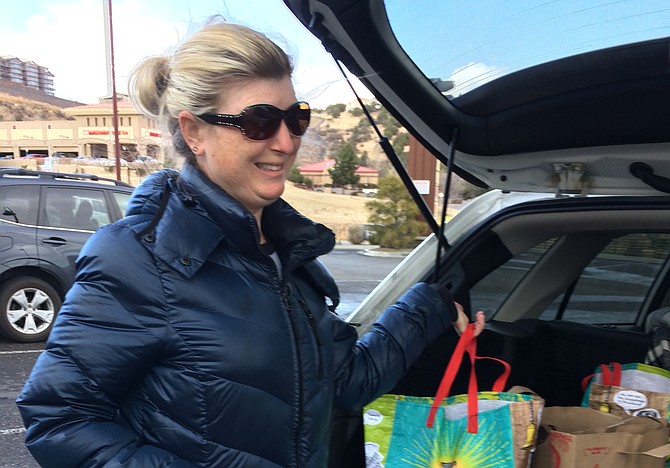 Ashley Anderson of Prescott favors reusable bags and Trader Joe's free double-packed, handled paper bags. The store recycles the bags for customers. (Nanci Hutson/Courier)
Stories this photo appears in: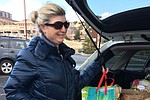 Mallory Ronaldson and her daughter, Ashley Anderson, came prepared with their own reusable grocery bags on a recent trip to Trader Joe's in Prescott.