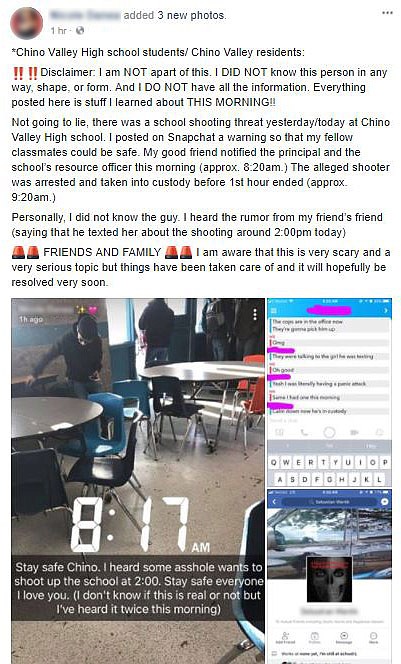 A Chino Valley High School student decided to post a warning on Facebook Wednesday morning, Feb. 21, to let peers and fellow Chino Valley residents know there was an alleged threat against the school. Police are asking that people do not make such posts in the future, for it often leads to the spread of misinformation. Instead, call the police directly so they may validate the information before sharing it with the public.
Stories this photo appears in: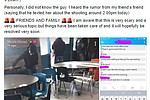 Police are investigating an alleged threat made in person and then spread on social media against Chino Valley High School by a former student.