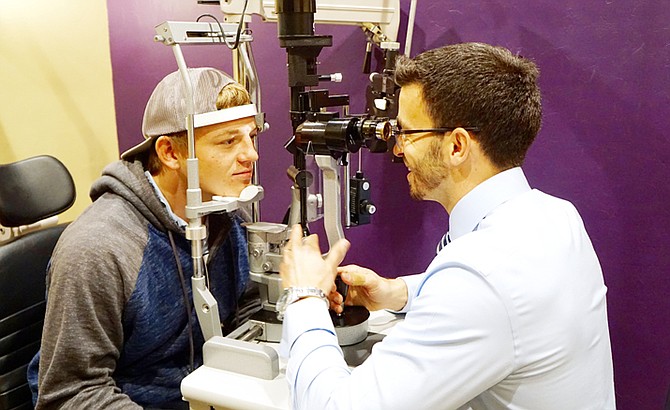 Dr. Jon Bundy, right, conducts an eye exam on Deiden Bennett, a local teen. Bundy, a doctor of optometry at Premier Eye Center in Prescott, fitted Bennett with special contact lenses to deal with his severe astigmatism. (Cindy Barks/Courier)
Stories this photo appears in: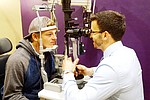 Deiden Bennett, a 17-year-old high school student, was doing poorly in school, but it wasn't for a lack of trying.