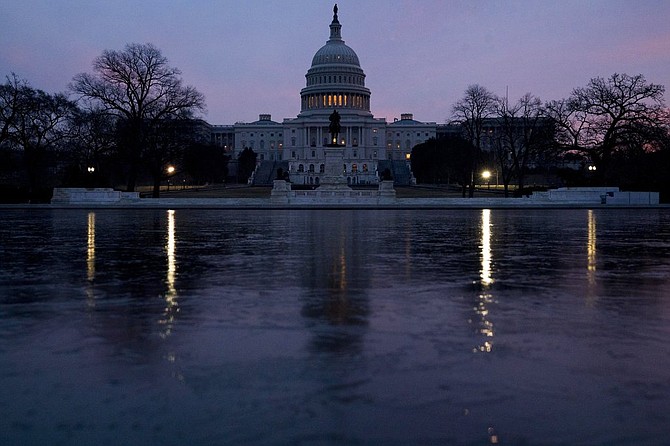 The Capitol Dome of the Capitol Building at sunrise, Friday, Feb. 9, 2018, in Washington. The Senate is ready for a showdown debate over immigration, including whether to protect young "Dreamers" from deportation, in an election-year battle that's sure to electrify both parties' most fervent voters and could well end in stalemate. (AP Photo/Andrew Harnik)
Stories this photo appears in: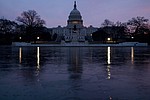 The Senate begins a rare, open-ended debate on immigration and the fate of the "Dreamer" immigrants on Monday, and Republican senators say they'll introduce President Donald Trump's plan. Though his proposal has no chance of passage, Trump may be the most influential voice in the conversation.
By ALAN FRAM , Associated Press
February 12, 2018