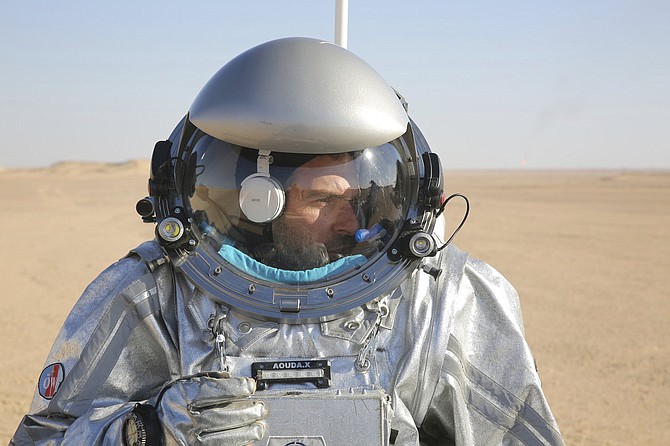 This Feb. 7, 2018, photo shows João Lousada, a flight controller for the International Space Station, wearing an experimental space suit during a simulation of a future Mars mission in the Dhofar desert of southern Oman. The desolate desert in southern Oman resembles Mars so much that more than 200 scientists from 25 nations organized by the Austrian Space Forum are using it for the next four weeks to field-test technology for a manned mission to Mars. (AP Photo/Sam McNeil)
Stories this photo appears in:
Two scientists in spacesuits, stark white against the auburn terrain of desolate plains and dunes, test a geo-radar built to map Mars by dragging the flat box across the rocky sand.
By SAMUEL McNEIL, Associated Press
February 8, 2018