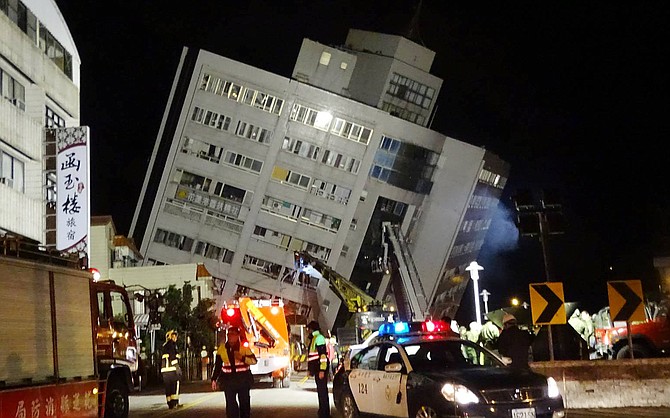 In this photo released by Hualien County Fire Bureau, rescuers are seen entering an building that collapsed onto its side from an early morning earthquake in Hualien County, eastern Taiwan, Wednesday, Feb. 7 2018. A 6.4-magnitude earthquake has struck eastern Taiwan, according to the U.S. Geological Survey. (Hualien County Fire Bureau via AP)
Stories this photo appears in:
A magnitude-6.4 earthquake struck Tuesday near the coast of Taiwan, killing two hotel employees and injuring more than 200 other people, officials said.