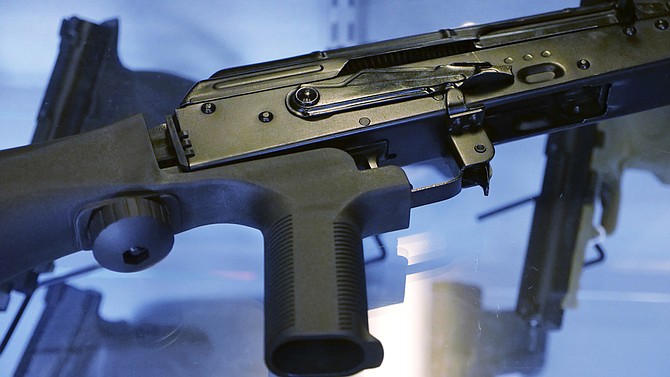 A device called a "bump stock" is attached to a semi-automatic rifle at the Gun Vault store and shooting range in South Jordan, Utah. Gun-control advocates say a push to ban the device fits a pattern in gun politics: inaction in Washington that forces states to take charge. (AP Photo/Rick Bowmer, File)
Stories this photo appears in: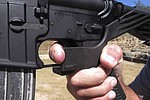 In the immediate aftermath of the deadliest mass shooting in modern U.S. history, there was a fevered pitch to ban bump stocks, the device that allowed the shooter's semi-automatic rifles to mimic the rapid fire of machine guns.
By LISA MARIE PANE, Associated Press
February 5, 2018