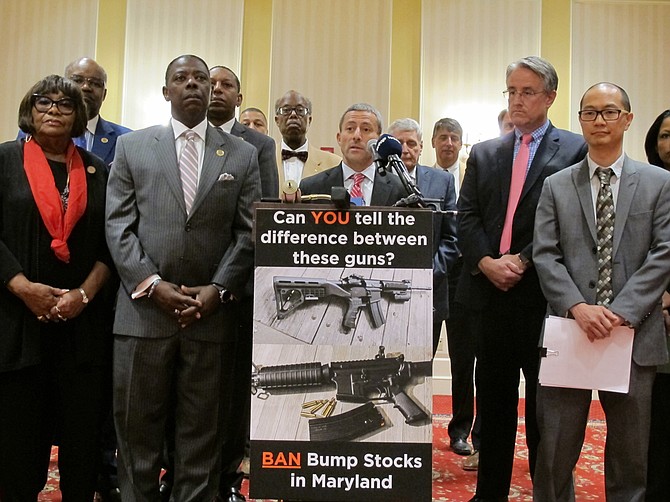 Sen. Robert Zirkin, a Democrat, talks about measures aimed at protecting Maryland residents from gun violence during a news conference with Democrats in Annapolis, Md. Del. David Moon, far right, is sponsoring a bill to ban bump stocks, devices that enable rapid-fire shooting similar to fully automatic weapons. (AP Photo/Brian Witte, File)
Stories this photo appears in: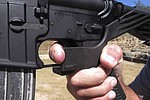 In the immediate aftermath of the deadliest mass shooting in modern U.S. history, there was a fevered pitch to ban bump stocks, the device that allowed the shooter's semi-automatic rifles to mimic the rapid fire of machine guns.
By LISA MARIE PANE, Associated Press
February 5, 2018