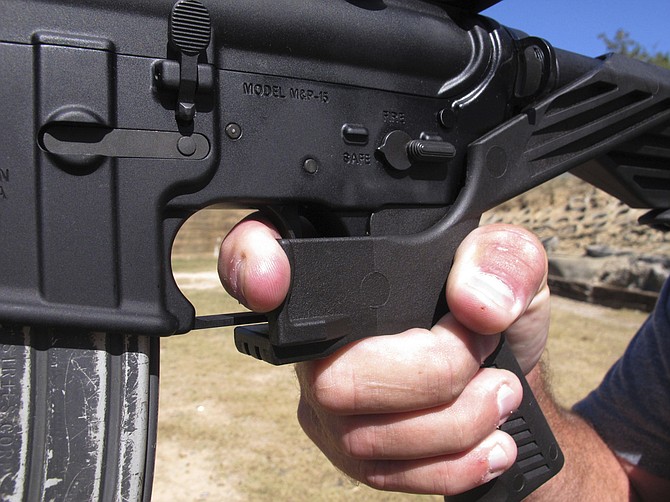 Pictured is an AR-15 rifle fitted with a bump stock. Some states and cities are taking the lead on banning bump stocks as efforts stall in Washington. The controversial device was used in the Las Vegas shooting, allowing a semi-automatic rifle to mimic a fully automatic firearm. Gun-control advocates say the push fits a pattern in gun politics: inaction in Washington that forces states to take charge. (AP Photo/Allen G. Breed, File)
Stories this photo appears in: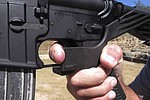 In the immediate aftermath of the deadliest mass shooting in modern U.S. history, there was a fevered pitch to ban bump stocks, the device that allowed the shooter's semi-automatic rifles to mimic the rapid fire of machine guns.
By LISA MARIE PANE, Associated Press
February 5, 2018