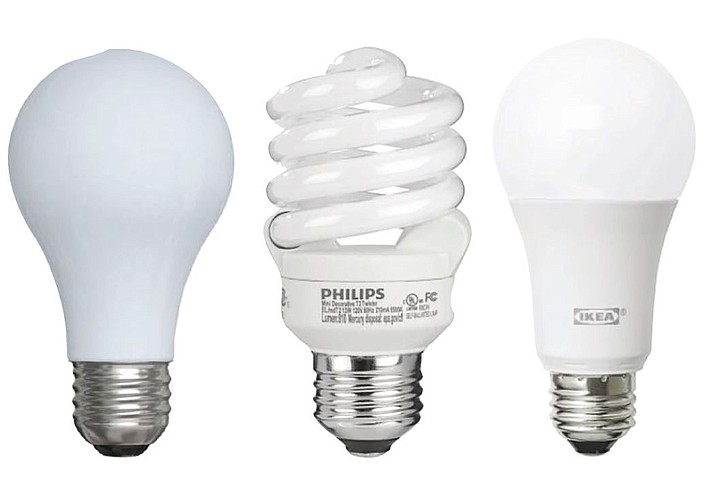 Not all light bulbs are created equally. The ever-popular incandescent light bulbs, left, are being replaced with CFLs (compact fluorescent bulbs), middle, and now LEDs (light-emitting diodes), right. (Courtesy photos)
Stories this photo appears in:

More restrictions coming in 2020
Remember the incandescent light bulb ban from several years ago?