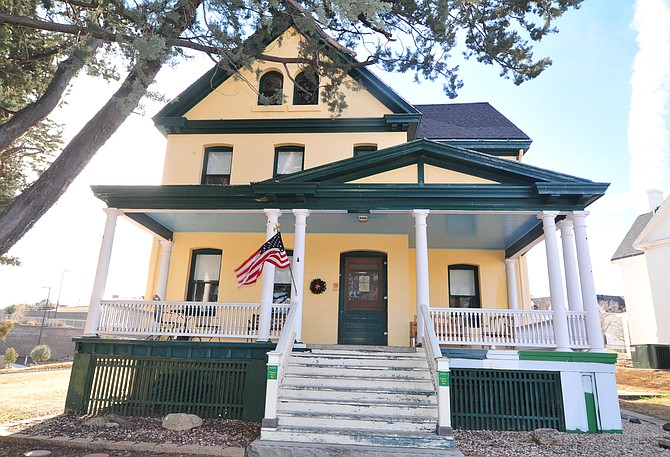 Fort Whipple Museum on the grounds of the Northern Arizona VA Medical Center in Prescott. (Les Stukenberg/Courier)
Stories this photo appears in:
Among the events around your community this week is the Fort Whipple Museum's 15-Year Anniversary Celebration on Thursday.
An American flag waves from the front porch of a two-story Victorian Revival-style, gabled roof house on the local VA's 164-acre campus just off Highway 89.