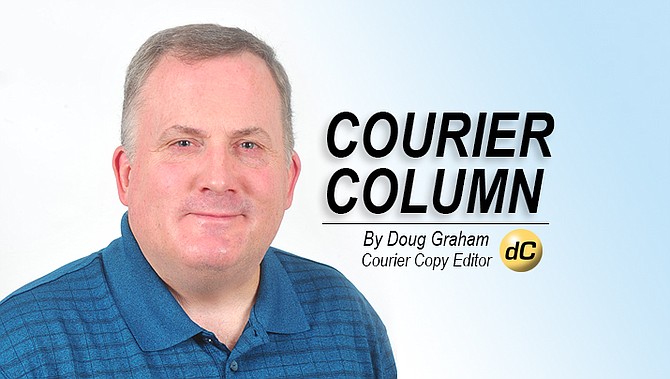 Stories this photo appears in:
As the new guy in town, every time I go to downtown Prescott I am reminded of what a cool blast from the past the courthouse plaza is.
Much like the superheroes in "Avengers: Endgame", I know exactly when everything changed, the moment that turned my world upside down.
Today, dear readers, I want to invite you into my personal space.
Tiger Woods gave golf fans everywhere a thrill Sunday with his win in an incredible final round at the Masters.
It seems like every time I walk out my front door, he is there. When I stop at a store or a restaurant, he is there, already waiting on me.
All of us have secrets, things we hope never come to light, things we would rather keep from our bosses, our co-workers, and even our friends.
I know it is hard to believe sometimes, but our government was established on the idea that it should not operate in the shadows, but that the sun should shine on its actions.
Like many people, I struggle with my weight at times. At least, the way I feel about my weight and how I look.
I have decided to start a new custom. Joining the ranks other venerable occasions such as International Louie Louie Day and National High Five Day, I am declaring today as the first-ever Apology Day in the Quad Cities.
Sometimes our world these days seems like such an unfriendly place, with trouble seemingly waiting around every corner and a fog of malaise hanging over everything.
My life continues along its bumpy ride. I spent four days during Christmas week without wheels because my car was in the shop.