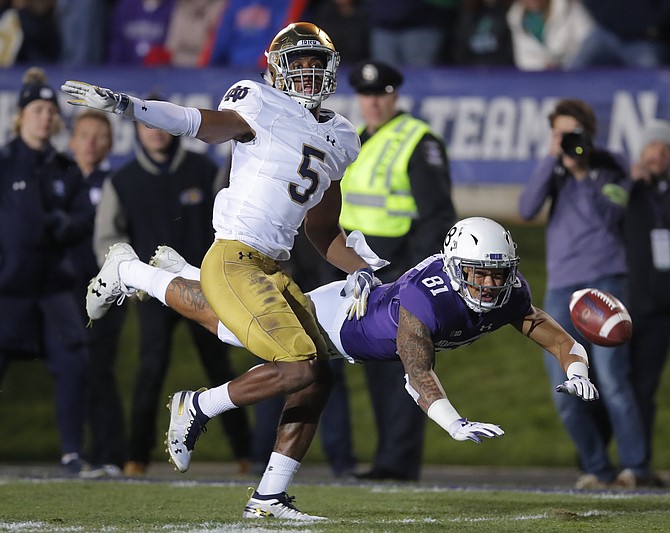 In this Nov. 3, 2018, file photo, Northwestern's Ramaud Chiaokhiao-Bowman, right, dives for the ball but cannot make the catch as Notre Dame's Troy Pride Jr. defends during the first half of an NCAA college football game in Evanston, Ill. Notre Dame plays Clemson on Dec. 29 in a college football playoff semifinal in Arlington, Texas. (Jim Young/AP, file)
Stories this photo appears in:
SOUTH BEND, Ind. — Notre Dame All-American cornerback Julian Love already knows all about Clemson. Blame his roommate.
By JOHN FINERAN, Associated Press
December 25, 2018