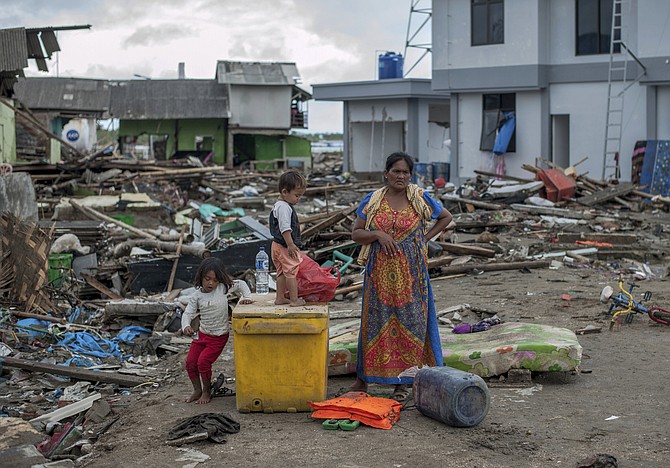 A woman and her children inspect the damage at a tsunami-ravaged village in Sumur, Indonesia, Monday, Dec. 24, 2018.Doctors worked to save injured victims while hundreds of military and volunteers scoured debris-strewn beaches in search of survivors Monday after a deadly tsunami gushed ashore without warning on Indonesian islands on a busy holiday weekend. (AP Photo/Fauzy Chaniago)
Stories this photo appears in: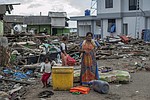 TANJUNG LESUNG, Indonesia (AP) — Body bags were laid out along the shattered coastline as Indonesian authorities stepped up efforts to collect the dead and save the injured Monday in the aftermath of a tsunami that was apparently triggered by a volcanic eruption. The death toll climbed to 373 and was certain to rise.
By By NINIEK KARMINI, Associated Press
December 24, 2018