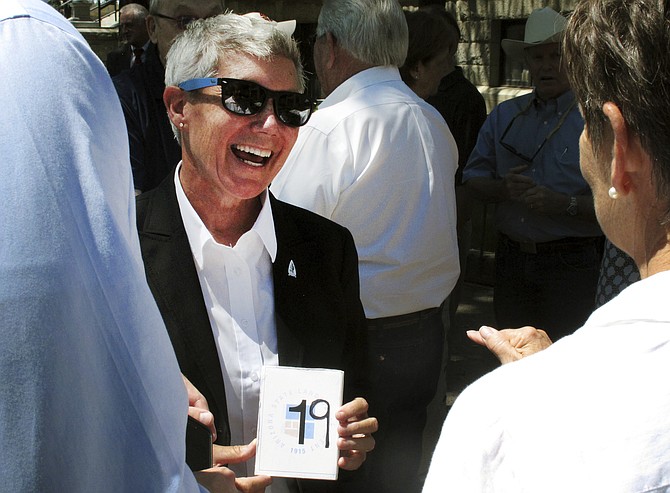 Sue Black, Arizona State Parks director, displays a bidding card for an auction in Prescott on June 30, 2015. The deputy director of Arizona State Parks & Trails is under investigation over accusations the agency bulldozed over archaeological sites. (Felicia Fonseca/AP, File)
Stories this photo appears in: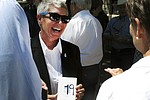 PHOENIX — Plans to expand and improve Arizona's state parks system are under review as key projects face delays and cost increases.
By PAUL DAVENPORT, Associated Press
December 16, 2018