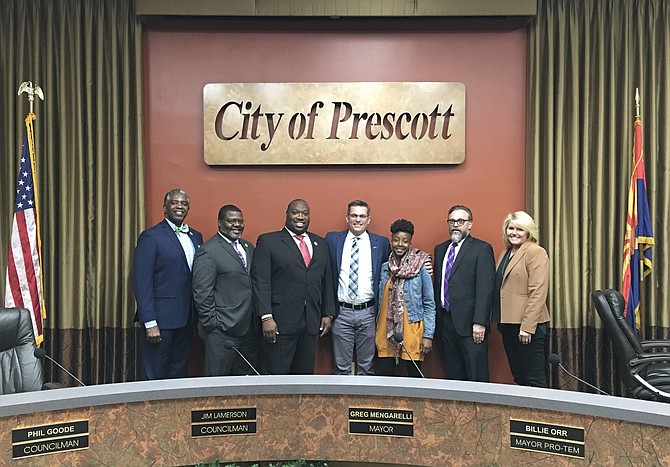 Prescott Mayor Greg Mengarelli and other community officials met with three members of the Phoenix-area NAACP civil rights organization and a representative of a Prescott College group Friday, Dec. 14, to discuss concerns that arose over recent racial comments by state Rep. David Stringer. Pictured, from left: Michael Powell; Rev. Reginald D. Walton; East Valley NAACP President Roy Tatem Jr.; Mengarelli; Prescott College student Brittini Ward; Prescott City Manager Michael Lamar; and Prescott Police Chief Debora Black. (City of Prescott/Courtesy)
Stories this photo appears in: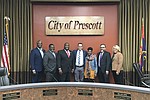 While a boycott of Prescott by the East Valley NAACP remains in effect, a Friday meeting between Prescott officials and members of the Phoenix-area civil rights organization reportedly made inroads into resolving the matter.