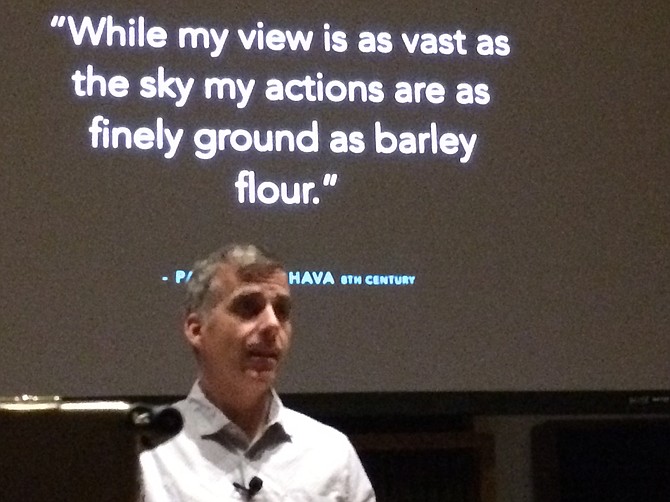 Will Duncan speaks on the topic of "Awe-some: A Buddhist Look at Awe, Conservation, and the Natural World" at the Natural History Institute in Prescott. (Sue Tone/Courier)
Stories this photo appears in: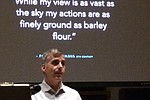 If people didn't care so much about the environment and Earth, they wouldn't feel so awful when bad things happen, right? For those in touch with nature, the loss of ecosystems brings pain.