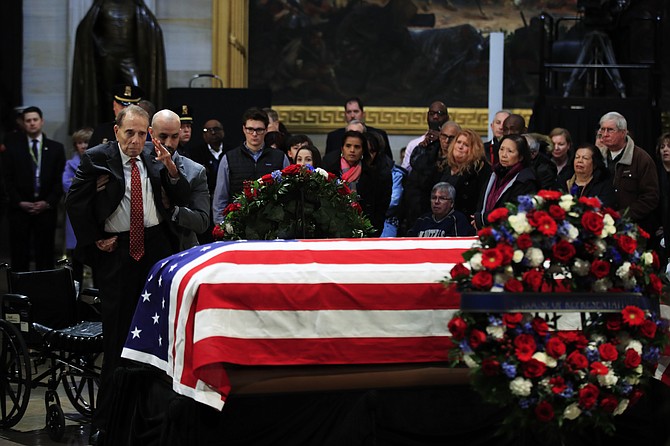 Former Sen. Bob Dole salutes the flag-draped casket containing the remains of former President George H.W. Bush as he lies in state at the U.S. Capitol in Washington, Tuesday, Dec. 4, 2018. (AP Photo/Manuel Balce Ceneta)
Stories this photo appears in: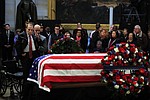 The nation's capital bids its final farewell to the late former President George H.W. Bush on Wednesday in a service of prayer and praise that is drawing together world envoys, Americans of high office and a guy from Maine who used to fix things in Bush's house on the water.