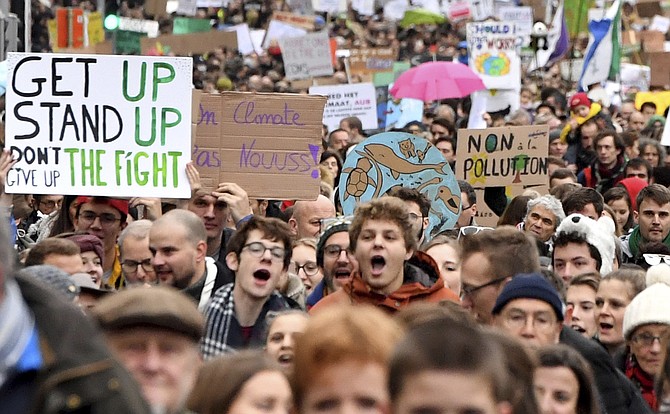 A demonstrator holds a placard which reads 'Get up stand up don't give up the fight' during a 'Claim the Climate' march in Brussels, Sunday, Dec. 2, 2018. The climate change conference, COP24, will take place in Poland from Dec. 2-14. (Geert Vanden Wijngaert/AP)
Stories this photo appears in:
KATOWICE, Poland — Negotiators from around the world opened the United Nations' annual climate change conference Sunday in a Polish city built around mining coal, widely seen as a main culprit behind global warming.
By FRANK JORDANS, Associated Press
December 2, 2018