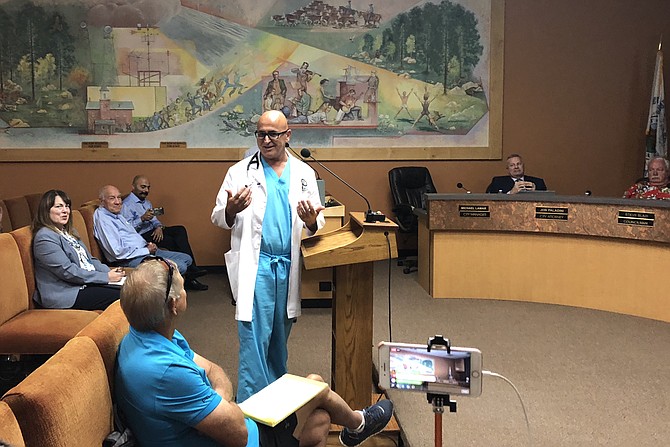 Dr. Hojat Askari explains his plans for the Whispering Rock subdivision to the Prescott City Council prior to a public hearing on Aug. 28. Askari is asking the city to annex about 74 acres of land along Willow Creek Road, north of Heritage Park, to allow for the new subdivision, which would include medical offices, retail stores, and restaurants. (Cindy Barks/Courier)
Stories this photo appears in:
Businesses, not homes, will be the focus of a subdivision planned along Willow Creek Road in northeast Prescott — a point that generated community support for a proposed annexation this week.