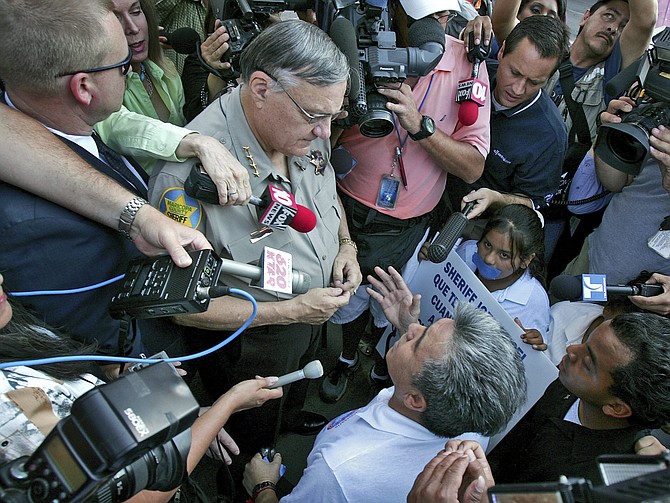 Elias Bermudez kneels before then-Sheriff Joe Arpaio on July 14, 2006, at a protest over the lawman's immigration crackdowns in Phoenix. Bermudez, an advocate for immigrants in Arizona who also operated a tax preparation business, pleaded guilty Friday, Aug. 31, 2018, to a charge of assisting in the preparation of false tax returns. (Matt York/AP Photo File)
Stories this photo appears in: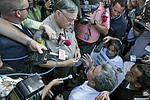 PHOENIX (AP) — A longtime advocate for immigrants in Arizona pleaded guilty Friday to a felony charge tied to his tax preparation business after acknowledging that he falsely added dependents — including three children who lived in Mexico — to his clients' tax returns to maximize refundable credits.
By JACQUES BILLEAUD, Associated Press
August 31, 2018