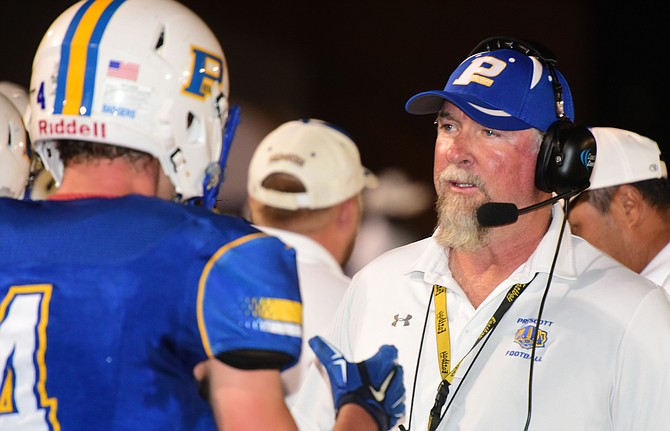 Prescott head coach Michael Gilpin talks to Aaron Greene on the sidelines as the Badgers play Moon Valley on Sept. 15, 2017, in Prescott. Gilpin is currently on leave from the football program while the athletic department conducts an investigation into an incident that happened at practice Wednesday, Aug. 29. (Les Stukenberg/Courier, file)
Stories this photo appears in: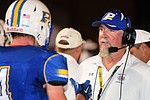 PRESCOTT — In a statement issued by Michael Gilpin via email early Friday morning, the Prescott football head coach defended himself after being put on leave Thursday pending an investigation by the athletic department.