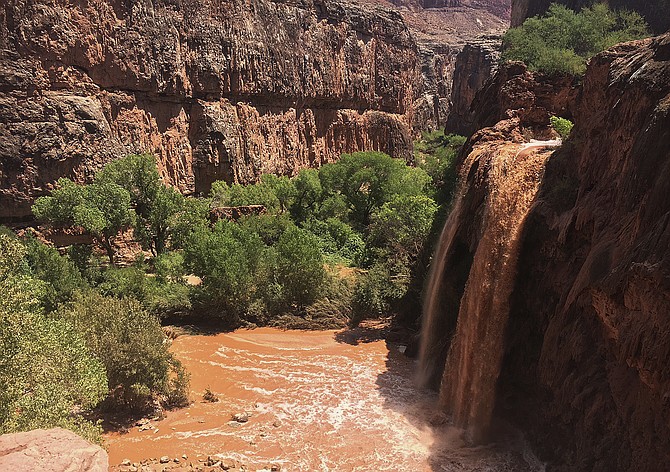 Waterfalls normally blue-green turn muddy brown July 11, 2018, in Supai, Ariz., after flooding the area. The Arizona canyon famous for its blue-green waterfalls is reopening Saturday, Sept. 1, 2018, weeks after flooding closed it to tourism. (Eric Kremer via AP, file)
Stories this photo appears in:
FLAGSTAFF, Ariz. — Weeks after flooding rushed through a world-famous gorge off the Grand Canyon, sending tourists fleeing to higher ground, the Arizona tribe that calls the area home is ready to welcome visitors to its reservation known for towering waterfalls that cascade into blue-green pools.
By FELICIA FONSECA, Associated Press
August 31, 2018