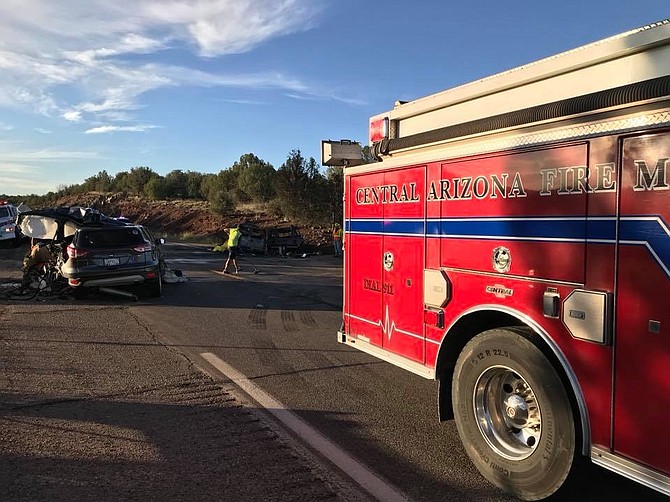 Vehicles involved in the deadly crash on Highway 89 between Chino Valley and Ash Fork. (Courtesy CAFMA)
Stories this photo appears in: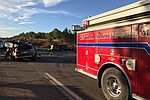 Two adults and a child died following a head-on collision along Highway 89 north of Chino Valley late Thursday afternoon, Aug. 30.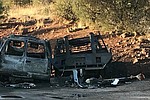 Multiple fatalities were reported and State Route 89 was closed after an accident involving several vehicles Thursday afternoon on the northbound side, north of Chino Valley.
By The Daily Courier
August 30, 2018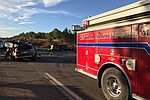 A crash closed State Route 89 in both direction Thursday, Aug. 30, between mileposts 348 and 362 north of Chino Valley, the Arizona Department of Transportation said.