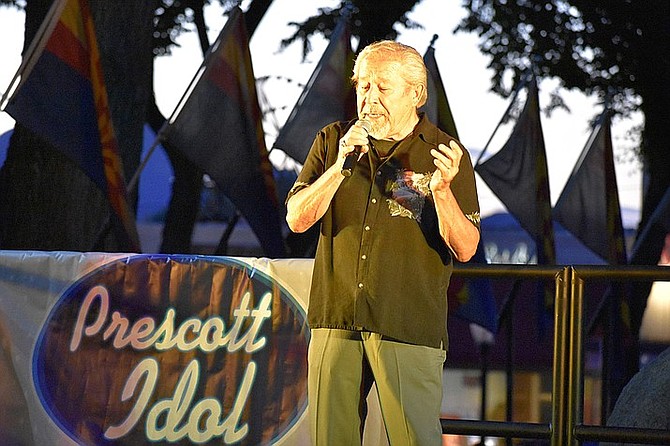 Prescott Idol contestant Al Slade sings the classic Engelbert Humperdinck song, "Quando Quando Quando," during the June 14, 2018 performance. The Idol competition continues Thursday night, Aug. 30 from 6:30 to 8:30 p.m. at the Prescott Courthouse Plaza. (Richard Haddad/WNI file)

Stories this photo appears in: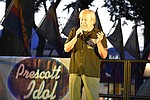 50 percent off Storewide Sale, 7:50 a.m. to 3:50 p.m., St. Vincent DePaul's Thrift Store, 935 Fair St., Prescott, across from Fry's grocery store. Sale is 8/28-8/31.