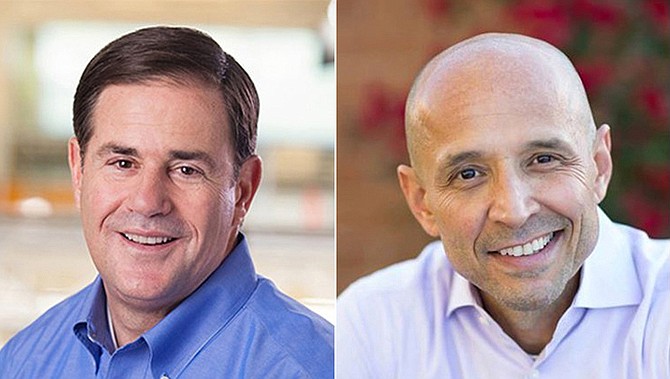 Republican Governor Doug Ducey and Democratic education professor David Garcia both said they are suspending campaign gatherings later in the week to honor the late Sen. John McCain. Ducey, who has the responsibility of naming a replacement for McCain and said he will do so after his funeral, held no public events on Tuesday. (Photos courtesy of Garcia and Ducey campaign offices)
Stories this photo appears in: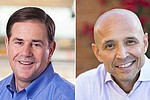 PHOENIX — The incumbent Republican governor and a Democratic Latino education professor won their parties' respective nods in Tuesday's primary election for Arizona's top office.
By ANITA SNOW, Associated Press
August 28, 2018