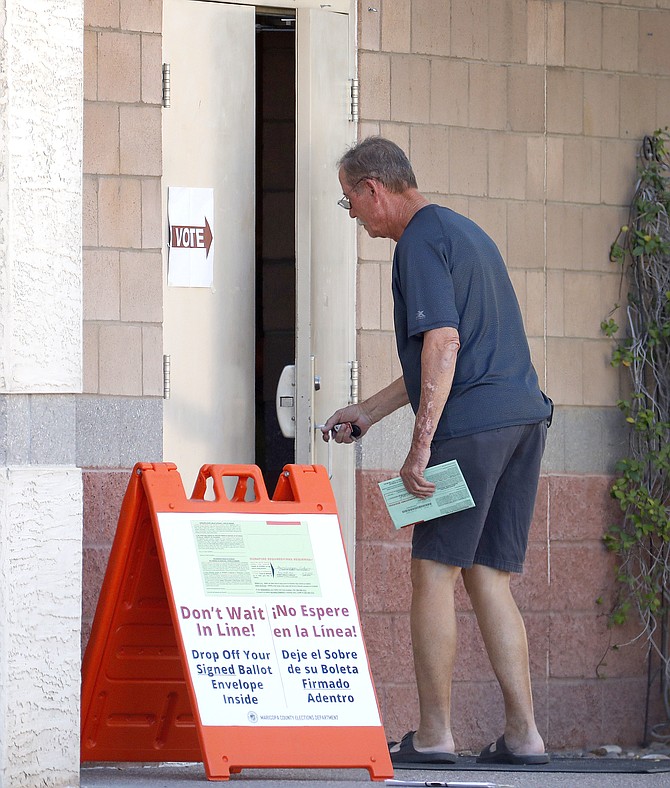 A man drops off his ballot at a polling station, Tuesday, Aug. 28, 2018, in Phoenix. Equipment issues and a shortage of workers should not delay release of results; however, those still in line may learn of who won before they cast their ballots. (Matt York/AP)
Stories this photo appears in: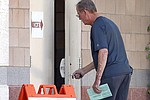 PHOENIX - Maricopa County won't seek to keep the polls open late tonight despite problems getting some of them open this morning.