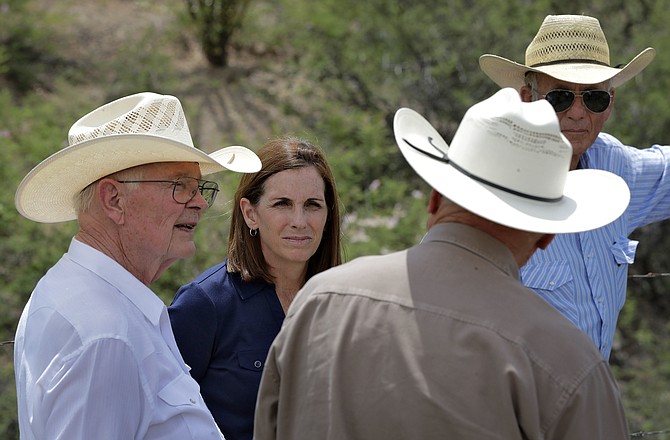 In this Wednesday, Aug. 22, 2018 photo, U.S. Senatorial candidate U.S. Rep. Martha McSally, R-Ariz., stands at the international border with Mexico, with ranchers Jim Chilton, left, Ted Noon, center, and Tom Kay, right, south of Arivaca, Ariz. In her bid to become the Republican Senate nominee, McSally has tacked hard right after initially keeping her distance from President Donald Trump. (Matt York/AP)
Stories this photo appears in: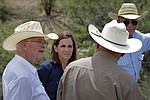 PHOENIX — Arizona voters were nominating candidates Tuesday to replace one of President Donald Trump's fiercest critics in the Senate, a primary contest amid increasing political change in a closely watched political battleground.
By JULIE PACE and NICHOLAS RICCARDI, Associated Press
August 28, 2018