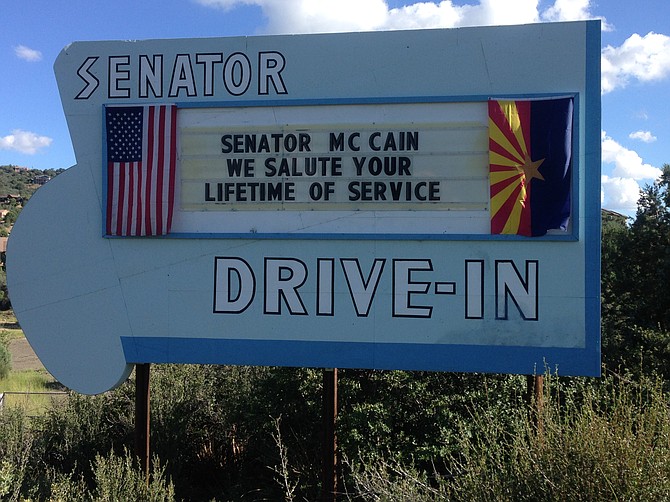 A sign honors Sen. John McCain, R-Ariz., who passed away Saturday, Aug. 25, at age 81. The Senator Drive-In sign is located along Senator Highway. (Nanci Hutson/Courier)
Stories this photo appears in: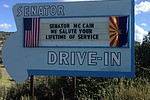 The historic Senator Drive-In sign on Senator Highway is regularly outfitted with special messages for holidays, remembrances, and special occasions — all thanks to a couple Prescott High School alums who maintain the sign post as a town landmark.