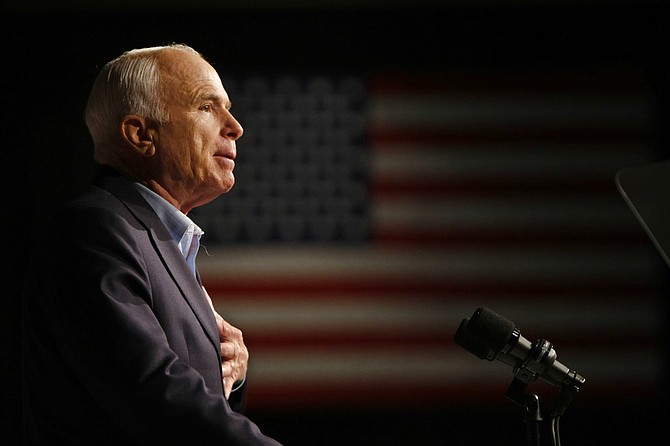 In this Oct. 11, 2008, file photo, Republican presidential candidate Sen. John McCain, R-Ariz., speaks at a rally in Davenport, Iowa. (AP Photo/Gerald Herbert, File)
Stories this photo appears in: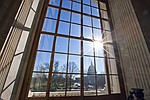 A proposal to rename the Russell Senate Office building after Arizona Sen. John McCain appears to be gaining bipartisan support, but success is far from assured.
By MATTHEW DALY, Associated Press
August 27, 2018
WASHINGTON — Two former presidents are expected to speak at Sen. John McCain's service and he will lie in state in both the nation's capital and Arizona as part of a cross-country funeral procession ending with his burial at the U.S. Naval Academy, according to plans taking shape Sunday.
By LAURIE KELLMAN, Associated Press
August 26, 2018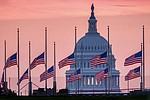 Presidents past and present joined members of Congress from both parties and world leaders in mourning Sen. John McCain and praising him for a lifetime of service and accomplishments.
By LAURIE KELLMAN, Associated Press
August 26, 2018