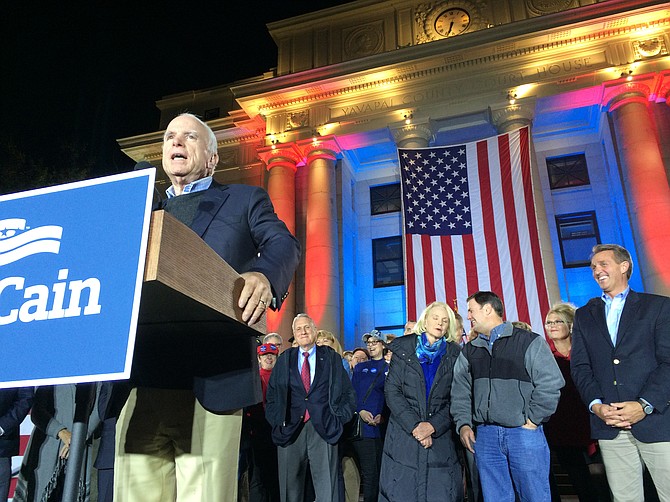 Sen. John McCain appears on the steps of the Yavapai County Courthouse on Nov. 7, 2016. McCain passed away Saturday, Aug. 25, 2018. He was 81. (Courier file photo)
Stories this photo appears in: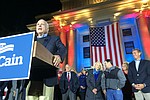 I can't agree more with the tons of accolades extolling the life and deeds of that wonderful patriot and statesman, Sen. John McCain.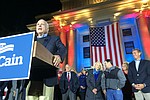 WASHINGTON — Sen. John McCain, who faced down his captors in a Vietnam prisoner of war camp with jut-jawed defiance and later turned his rebellious streak into a 35-year political career that took him to Congress and the Republican presidential nomination, died Saturday after battling brain cancer for more than a year. He was 81.
By NANCY BENAC, Associated Press
August 25, 2018