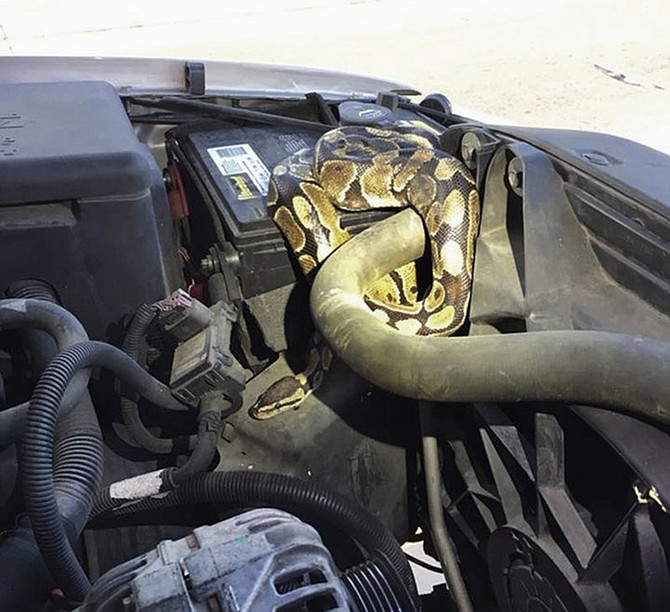 This Wednesday, Aug. 22, 2018, photo provided by the Omro Police Department in Omro, Wis., shows a 4-foot-long Ball python that was discovered wrapped around a car engine. It took hours to unwind and coax the snake from the engine compartment. Police say the snake escaped from its owner more than a month ago. (Omro Police Department via AP)
Stories this photo appears in: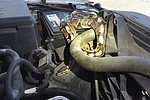 A Wisconsin motorist was having car trouble when he pulled over to find a slithering surprise.