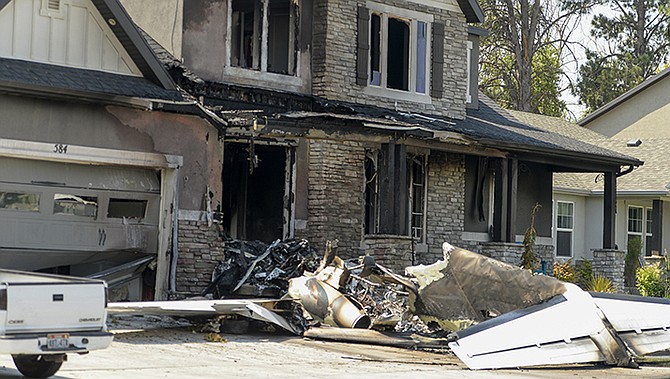 This photo shows a damaged house after a plane crashed in Payson, Utah, Monday, Aug. 13, 2018. A Utah man flew the small plane into his own house early Monday just hours after he had been arrested for assaulting his wife in a nearby canyon where the couple went to talk over their problems, authorities said. (Leah Hogsten/The Salt Lake Tribune via AP)
Stories this photo appears in:
In a world of travel, in which some people fear going by airplane, the argument is the ratio of safe flights far exceeds crashes compared with drivers and car accidents.