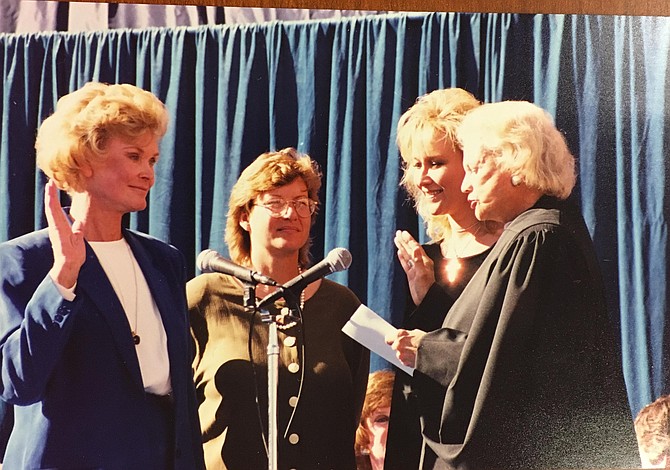 Longtime local politician Carol Springer, who died Aug. 9, 2018, at age 81, was among the "Fab Five" — a group of Arizona state office holders who got national attention in 1999, for being exclusively female. Here, Springer, left, is sworn in as Arizona State Treasurer by U.S. Supreme Court Justice Sandra Day O'Connor, far right, as Springer's daughters Leslie and Carol Lynn look on. (Springer family/Courtesy)
Stories this photo appears in: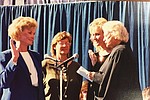 If there was new ground to be broken in Prescott over the past half-century or so, Carol Springer was the woman to do it.