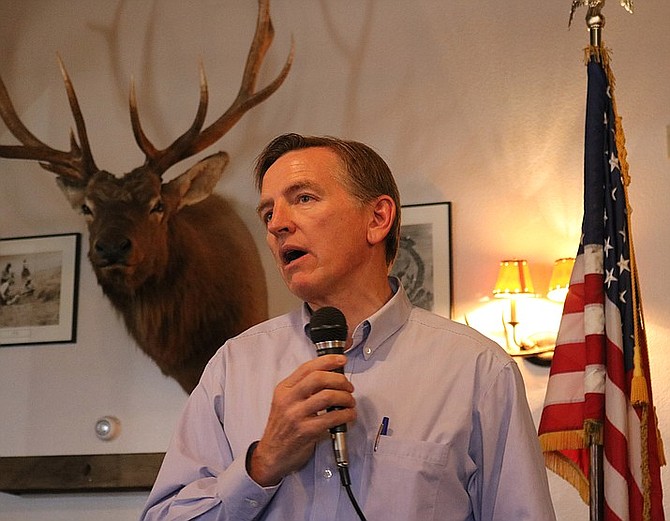 Rep. Paul Gosar of Arizona's 4th Congressional District updates an audience of the Kingman Republic Women as to happenings in Washington, D.C. (Travis Rains/Daily Miner)

Stories this photo appears in: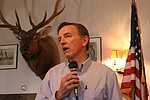 WASHINGTON — Democratic challenger David Brill got national attention with a viral series of campaign ads in which six members of the Gosar family slam the politics and personal values of their brother, Rep. Paul Gosar, R-Prescott.
By BRENDAN CAMPBELL, Cronkite News
October 7, 2018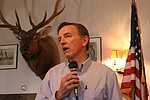 The Daily Courier over the decades has swung right, far right, middle, left, and middle again.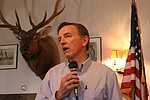 KINGMAN – U.S. Rep. Paul Gosar, hoping for reelection to Arizona's 4th Congressional District, and Joe Arpaio, candidate for U.S. Senate, were met with applause at a packed Dambar Steakhouse Tuesday during the Kingman Republican Women meeting.
By Travis Rains, Kingman Daily Miner
August 16, 2018