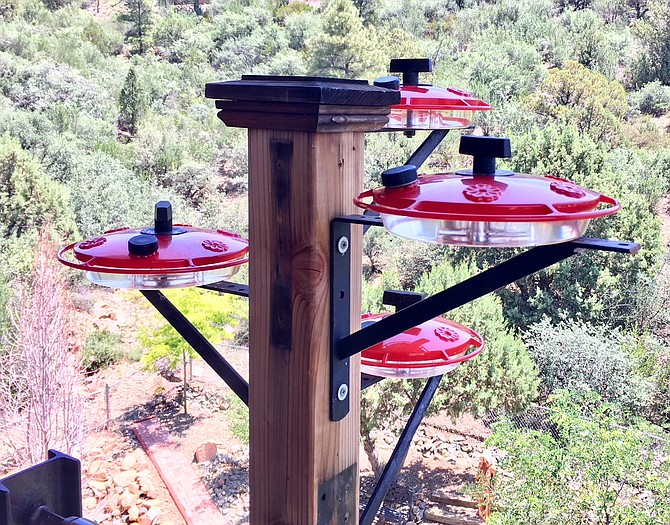 One strategy for attracting more hummingbirds to your yard is to cluster your feeders close together. (Michael Hunt/Courtesy)
Stories this photo appears in: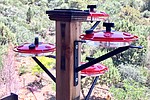 The month of August is peak season for hummingbirds in the Central Arizona Highlands. Migration activity is in full swing for several hummingbird species, including Anna's, black-chinned, rufous, broad-tailed, calliope, and on rare occasions broad-billed and Costa's.