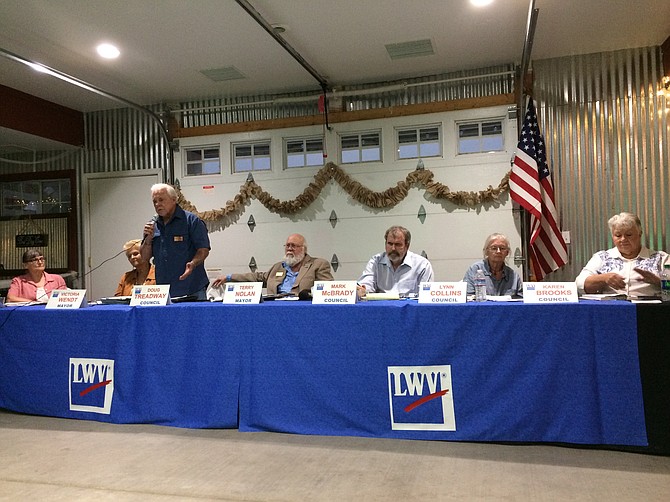 Dewey-Humboldt council member Doug Treadway, running for one of three council seats, answers a question at the Candidate Forum Aug. 9 at the Cherry Ranch Event Center in Dewey. From left are Nancy Wright (council), Victoria Wendt (mayor), Treadway, Terry Nolan (mayor), Mark McBrady (council), Lynn Collins (council), and Karen Brooks (council). (Sue Tone/Tribune)
Stories this photo appears in: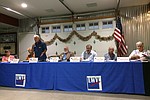 Dewey-Humboldt council candidate Karen Brooks complimented the audience of about 80 at Thursday's, Aug. 9, candidate forum for being informed about the issues facing the town.