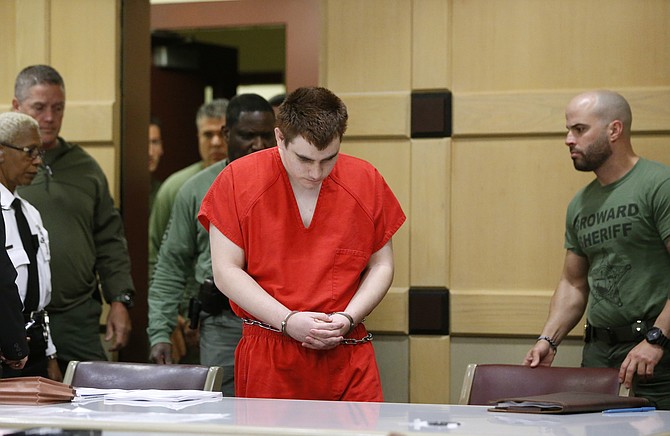 In this Friday, Aug. 3, 2018 file photo, school shooting suspect Nikolas Cruz arrives at a Broward County courtroom for a hearing in Fort Lauderdale, Fla. A newly released transcript shows Florida school shooting suspect Cruz spat out "kill me" and then cursed as he sat alone in a sheriff's interrogation room just hours after the massacre that left 17 dead. Prosecutors released a redacted transcript of Cruz's post-shooting statement Monday afternoon, Aug. 6. (Wilfredo Lee, Pool/AP, File)
Stories this photo appears in: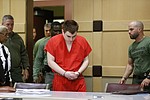 The parents and spouses of the Florida high school massacre's victims called for the ouster of their county's school board, saying the members haven't done enough to bolster security before students return to class this week.
By TERRY SPENCER, Associated Press
August 11, 2018