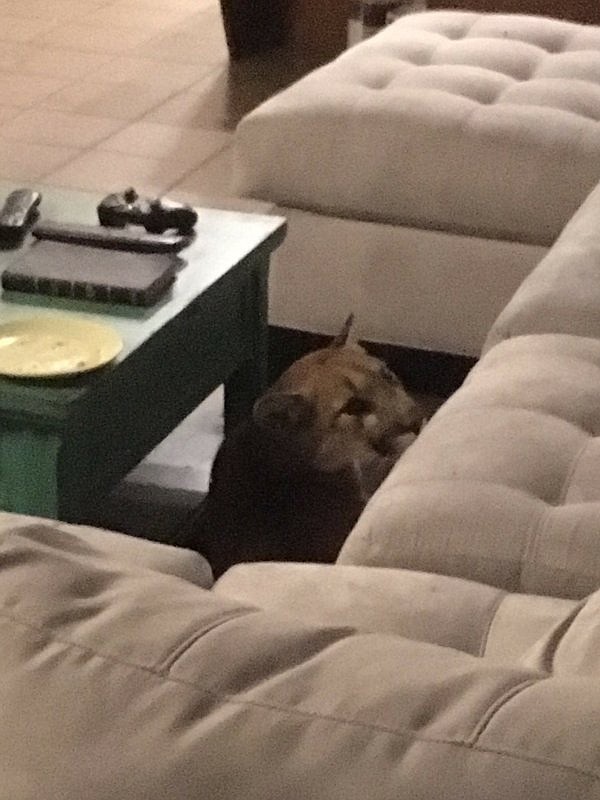 This Thursday, Aug. 10, 2018 photo provided by the Boulder, Colo., Police Department shows a mountain lion next to a couch inside a home. Police say the homeowner returned Thursday night and found the mountain lion inside. It appeared that it had pushed through a screen and couldn't get back out. (Boulder Police Department via AP)
Stories this photo appears in: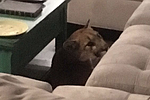 A mountain lion that became trapped inside a Colorado home killed a house cat before police and wildlife officers were able to scare it out.