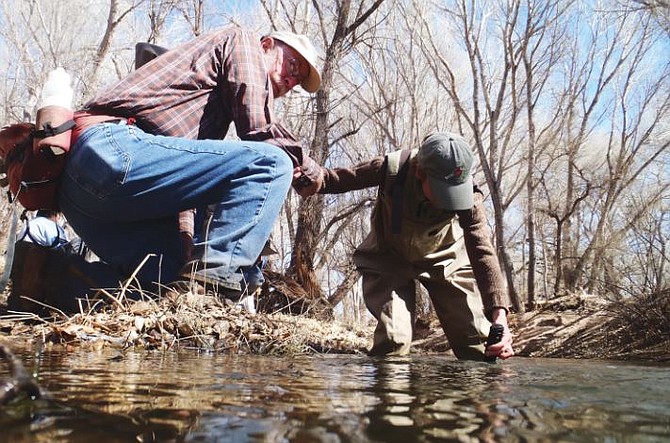 Volunteers with the Sierra Club Water Sentinels sample the San Pedro River in Arizona. The San Pedro is considered the most studied river in the world. (Tiffany Sprague, Sierra Club/Courtesy)
Stories this photo appears in: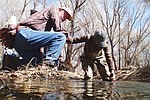 The Arizona Supreme Court has given the go-ahead to new development in and around Sierra Vista even if it could dry up the San Pedro River — and even if it turns out that the home buyers later end up with nothing but sand coming out of their faucets.