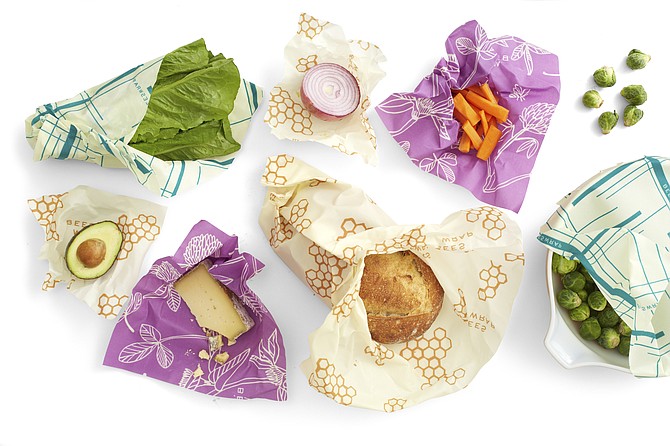 This photo provided by Bees Wrap shows the wrap in use in a variety pack of colors and sizes. (Bees Wrap via AP)
Stories this photo appears in: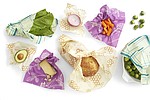 Disposables have become a mainstay of many American kitchens — plastic baggies, plastic wrap, paper towels, aluminum foil, plastic straws and more. Reducing or even eliminating them can save you money in addition to cutting down on trash that ends up in landfills.
By KATHERINE ROTH, Associated Press
August 9, 2018