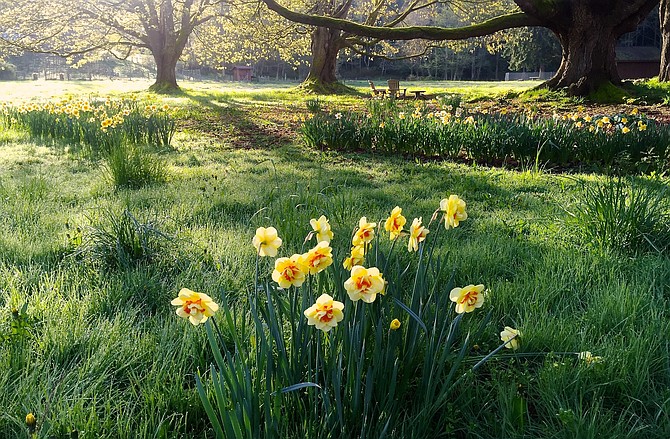 This March 31, 2016 photo shows daffodil drifts growing in a pasture near Langley, Wash. Daffodils may be among the first flowers to show their colors in spring but their bulbs contain poisons that can cause vomiting, seizures and even death should they be eaten by certain pets or livestock. Learn to recognize toxic plants and their symptoms. (Dean Fosdick via AP)
Stories this photo appears in:
Not all plants are wholesome for foraging animals. Certain species of milkweed, for example, that are highly valued as host plants for the dwindling monarch butterfly population, are extremely poisonous to pets and to range animals like sheep, cattle and goats. Even free-ranging chickens aren't immune.
By DEAN FOSDICK, Associated Press
August 9, 2018