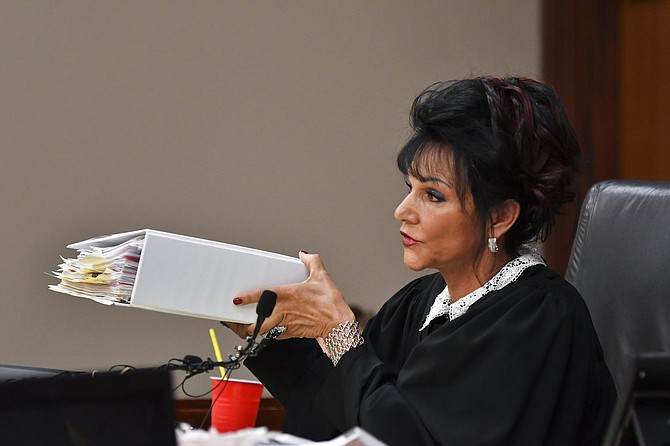 Ingham County Circuit Judge Rosemarie Aquilina holds up a binder of media requests that she says she has not responded to, Friday, Aug. 3, 2018, in Lansing, Mich. The Michigan judge who sentenced disgraced former sports doctor Larry Nassar to prison for molesting women and girls says she won't disqualify herself if higher courts send the case back to fix any errors. Aquilina on Friday defended her handling of the Nassar case. His appellate lawyers are accusing her of bias during a seven-day hearing in January when more than 150 victims spoke. At one point, the judge said Nassar deserved cruel punishment if the Constitution would allow it. (Matthew Dae Smith/Lansing State Journal via AP)

Stories this photo appears in: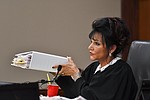 A Michigan judge who held an extraordinary hearing before sentencing sports doctor Larry Nassar to prison for sexually assaulting female athletes refused to disqualify herself from the case Friday if higher courts send it back to fix any errors.
By ED WHITE, Associated Press
August 3, 2018