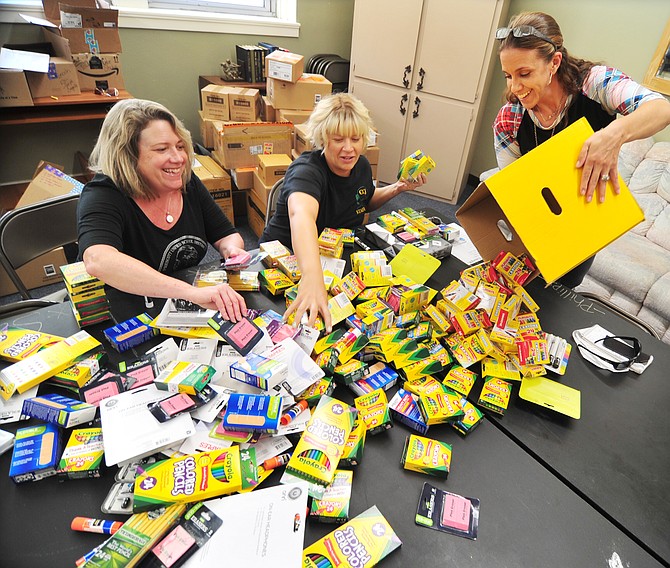 Prescott Unified Family Resource Center Coordinator Kelly Mattox and Coalition for Compassion and Justice (CCJ) Executive Director Jessi Hans and Lincoln Elementary School attendance clerk Kerrie Wright sort donated Fair Start school supplies at Lincoln Friday, July 27, 2018. CCJ donated enough supplies so every child at Lincoln as well as two other schools only had a minimal list to buy for back to school. (Les Stukenberg/Courier)
Stories this photo appears in:
In the first year of its revamped Fair Start program, the Coalition for Compassion and Justice (CCJ) collected $14,500 in donations that were able to supply all the classrooms in three schools — one in each of the three local districts — with student school supplies, said Executive Director Jessi Hans.